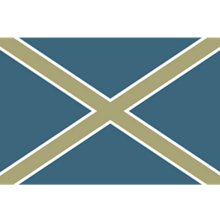 Burkeland is a Non Playable Faction (NPC) in Tradelands. It is known for building all the ships seen in Tradelands except for the Serpent and the Poseidon, Badger, Phoenix, Retaliator and Neptune. Not much else is known about Burkeland, but it's known that Burkeland is often neutral in politics unless provoked.
History
The World Summit - Coal Ban
During the World Summit, Burkeland had suggested a coal limit on all the faction's navies which Inyola had agreed to, and Purshovia there to disagree. A short excerpt from Burkeland during the summit was this, "The coal's pollution and smoke is ruining our clear blue sky, we wouldn't want that to return to us, therefore we suggest to start a limit on coal usage."
Due to a misconception of a cannon fire by an unknown ship, Nova Balreska Navy had fired upon the Burkelandian ship killing a few. In spite of this, the merchants quickly fired tried reaching Hallengard for safety. Eventually someone was able to contact Burkeland and a trial was set for the Nova Navy Officials who were at the incident. The Nova Balreskan Navy Admiral Thespirit303lol was found guilty and sentenced to being demoted in the navy and a 100,000 Doubloons fine to be paid.
Faction Ranks and Government
Government Type: Monarchy
King: Superburke1
Adviser: C_V
Admirals: Rhonor
Diplomatic Relations
Alliances: N/A
Enemies: Blackwind Pirates
Neutral: Kingdom of Whitecrest, Nova Balreska, Hallengard,  Purshovia Federation, Inyola
OFFICIAL TRADELANDS
OFFICIAL GAME: Tradelands
Check out the Reddit!: r/Tradelands
OFFICIAL Tradelands Discord: Tradelands Official Discord
---
Join the "Tradelands Official Discord" for the most up to date information on Tradelands!!!
Accounts are required to edit on the Wikia now.