Newsletter
---
Join the Official Tradelands Discord for updates and news

---
Politics
Ports (Salem, Harrisburg)
Nova Balreska
Cholaso dies.
FlenTiX claims the position of Chancellor.
Cheeze587 forces FlenTiX to abdicate his position and choose him as successor.
Kingdom of Whitecrest
Epicmon999 is now King of Whitecrest after winning a coup advance.
Hallengard
Hersir Triathelete1 is successfully coupped by 1wwwdotrobloxdotcom1 who becomes the next Hersir.
Hersir 1wwwdotrobloxdotcom1 is removed from power by Nahr_Nahrstein after it is discovered that he has broken rules.
TeamVogel becomes the next Hersir.
Whizicksbro leads a rebellion against TeamVogel and successfully becomes the next Hersir.
A pact of mutual defense is signed with Nova Balreska.
Radningar guterpopV5 is demoted to Thegn due to accusations of treason and war mongering.
"The Hallengard Elders Council has met and decided that Ianlegendstone's claim as Hersir is legitimate and he is the rightful leader of Hallengard."
Blackwind Pirates
Active crews were able to keep their pirate captain ranking.
External Factions
Inyola, Purshovia, Burkeland
Burkeland warns the Whitecrest King of upcoming coups.
NOTICES
ATTENTION: Trading in games items for Robux or money is against ROBLOX's terms of service. If this happens, ignore the trade and report it with ROBLOX's report system.
| Suggest Articles--------------------------------------------------------------------- | Resources-------------------------------------------------------------- |
| --- | --- |
| | |
| Housing Update | Categories |
| | |
Community Polls
Welcome to The Tradelands Fandom
There are currently 

660

 pages on this site!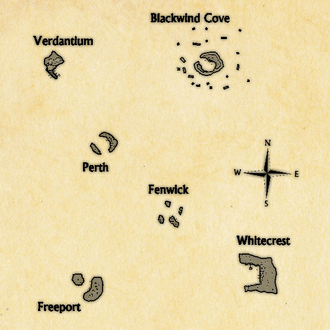 About Tradelands
Tradelands is an 18th century pirating/trading game on ROBLOX made by Tradelands Development Group.

Players are able to trade, plunder, craft, or wage naval warfare against their enemies.

The current player-influenced factions are the Kingdom of Whitecrest, Nova Balreska,

Hallengard, and Blackwind Pirates. For more information on factions, visit the Factions category.

There are currently 10 islands/areas in the game, Whitecrest, Nova Balreska,

Hallengard, Blackwind Cove, Perth, Fenwick, and Freeport. Three are unclaimed islands.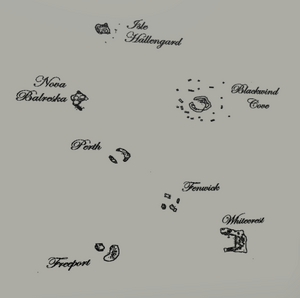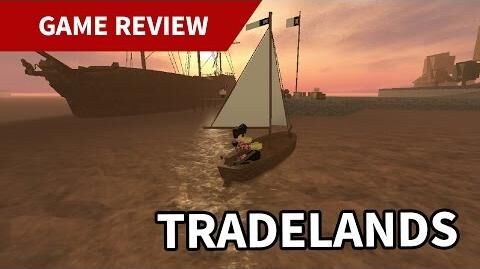 Official Tradelands Links
What more to help on your sea faring adventures? Check out these links below!

Join the Discord for the most up to date information on Tradelands!!!
---
Official Game: Tradelands
Community content is available under
CC-BY-SA
unless otherwise noted.